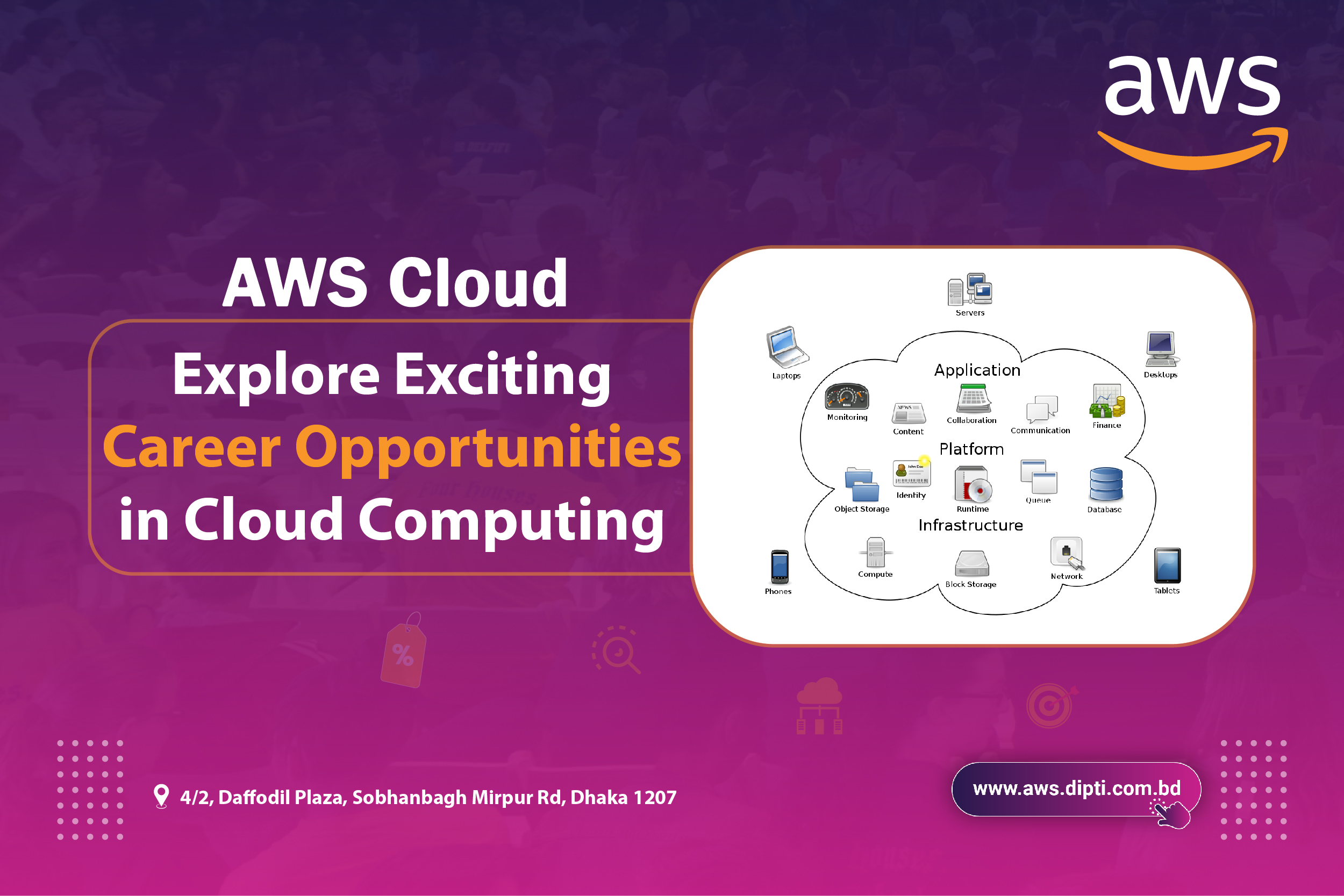 🌟 Exciting Opportunities at AWS Cloud Day 2023 in Bangladesh through Career Session!
Are you passionate about cloud computing and eager to explore the endless possibilities it offers? Look no further! The AWS Cloud Day 2023 event in Bangladesh is the perfect platform for you to delve into the world of Amazon Web Services (AWS) and unlock a promising career track in cloud technology.
🔥 Ignite Your Career with AWS Cloud Day 2023
Learn from Industry Experts: Immerse yourself in a dynamic learning environment where renowned industry experts and AWS professionals will share their insights, knowledge, and best practices. Get firsthand experience of the latest trends, technologies, and advancements in cloud computing.
Explore AWS Services: Discover the vast array of AWS services and solutions available to transform businesses and drive innovation. Dive deep into topics such as Amazon EC2, Amazon S3, AWS Lambda, Amazon RDS, and more. Gain valuable insights into how these services are being utilized by industry leaders to create scalable and secure cloud infrastructure.
Hands-On Workshops and Labs: Participate in interactive workshops and hands-on labs conducted by AWS certified trainers. Engage in practical exercises to strengthen your skills and gain confidence in working with AWS tools and services. Learn how to design, deploy, and manage applications on the AWS platform, and acquire the practical experience employers seek.
Networking Opportunities: Connect with like-minded professionals, industry peers, and potential employers in the vibrant networking sessions. Build meaningful relationships and expand your professional network within the AWS community. Engage in discussions, share ideas, and collaborate on projects to broaden your horizons in the cloud industry.
Career Advancement Sessions: Benefit from career advancement sessions tailored to help you shape your professional journey. Gain valuable insights into career paths within the AWS ecosystem, and discover the diverse range of job opportunities available locally and globally. Learn about the skills and certifications that can propel your career in cloud computing.
Recruitment Drive: Leverage the AWS Cloud Day 2023 and recruitment drive to explore job openings with top organizations in Bangladesh. Showcase your skills and interact directly with potential employers who are actively seeking AWS-certified professionals. Seize the opportunity to secure internships, entry-level positions, or even advance your career with a prominent role.
Certification Exam Preparation: Prepare yourself for the AWS Certified Cloud Practitioner, AWS Certified Solutions Architect, or other AWS certifications with dedicated exam preparation sessions. Acquire the necessary knowledge and tips to excel in your certification journey and demonstrate your proficiency in AWS services.
Don't miss out on this incredible opportunity to kickstart or accelerate your career in cloud computing. Register now for AWS Cloud Day 2023 in Bangladesh and unlock a world of possibilities in the ever-growing field of AWS!
For more information and registration, visit www.aws.dipti.com.bd